Napomena. Navedeni šabloni su za noviju verziju Sitebuildera. Ukoliko ste instalirali Sitebuilder nakon 24.06.2014. imate novu verziju.
Ovo je pregled postojećih šablona sortiranih po paketima. Takodje možete koristiti i besplatnu verziju.
Sitebuilder small (5š)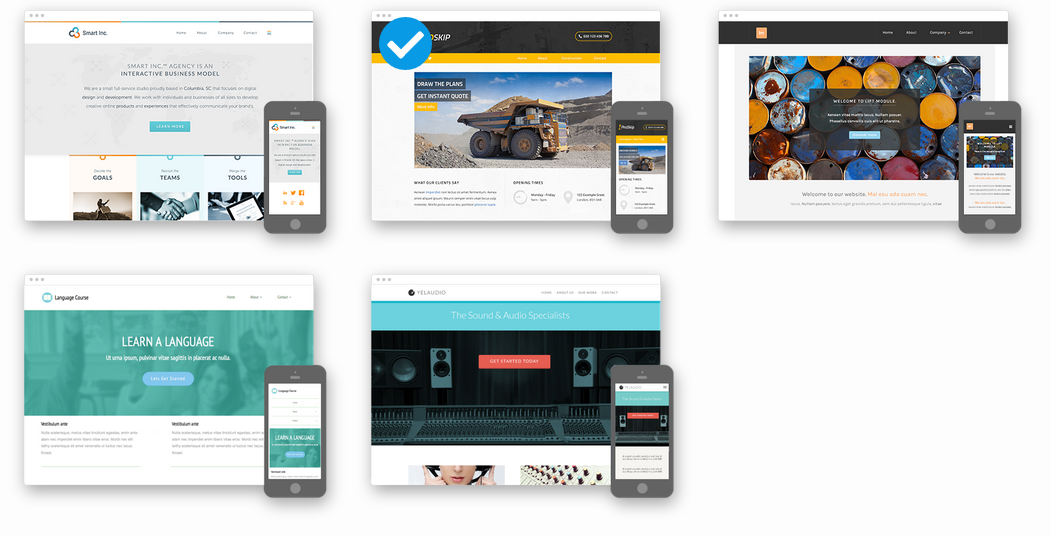 Ime: Smart Inc, ProSkip, Lift Module, Language Course, YelAudio.
Sitebuilder medium (15š)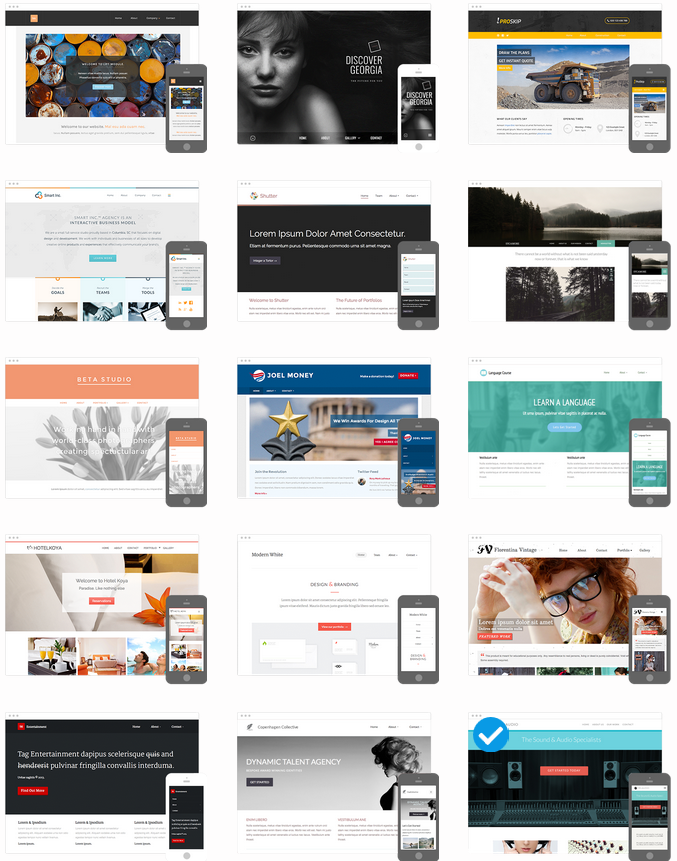 Ime: Platform Module, Georgia, ProSkip, Smart Inc, Shutter, Sycamore, Beta Studio, Joel Money, Language Course, Hotel Koya, Modern White, Florentina Vintage, Copenhagen Collective, YelAudio.
Sitebuilder large (70+š)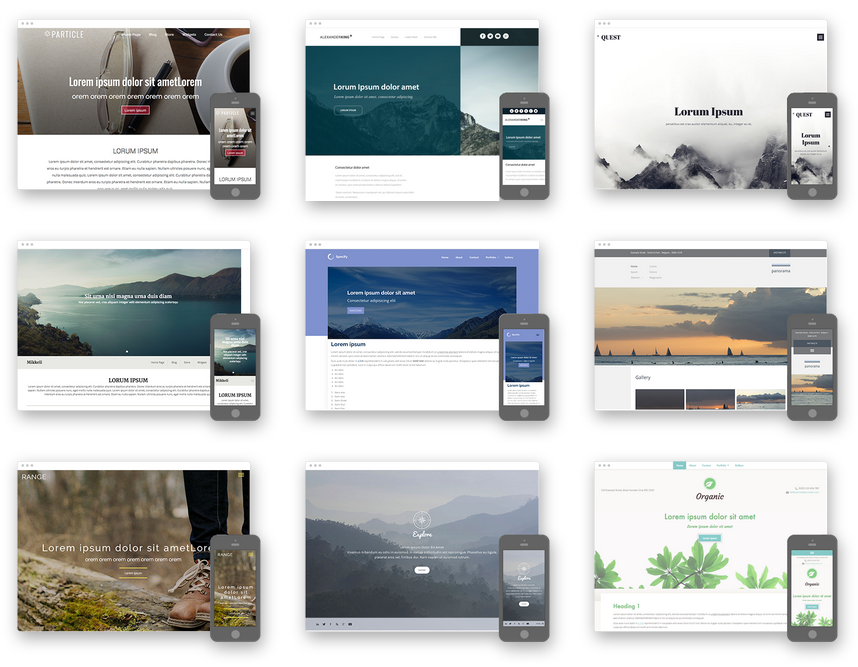 Br. 1-9, Name: Particle, Alexander, Quest, Mikkeli, Specify, Panorama, Range, Explore, Organic.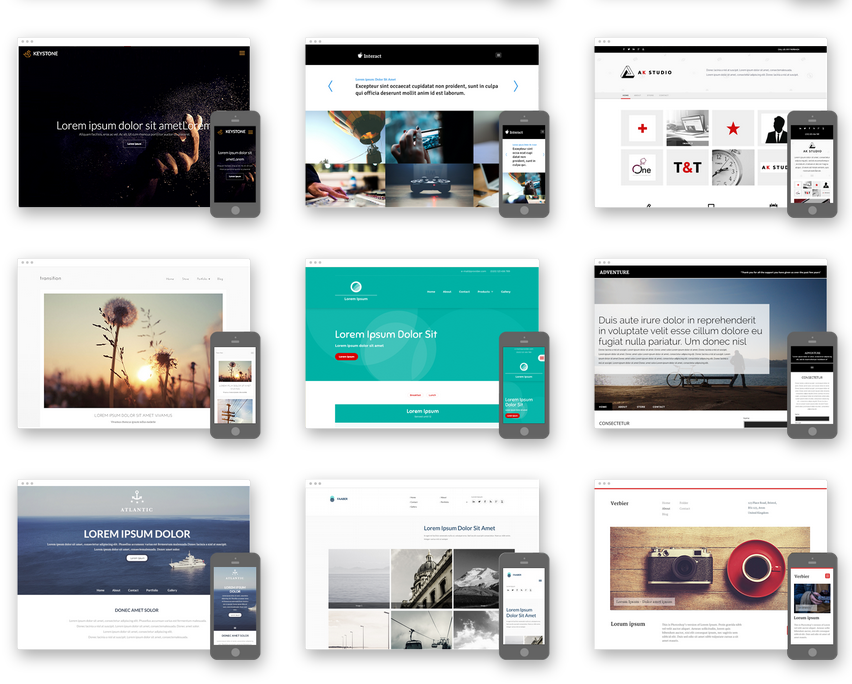 Br.10 – 18 Name: Keystone, Interact, AK studio, Transition, Spiritus, Adventure, Atlantic, Faaber, Verbier.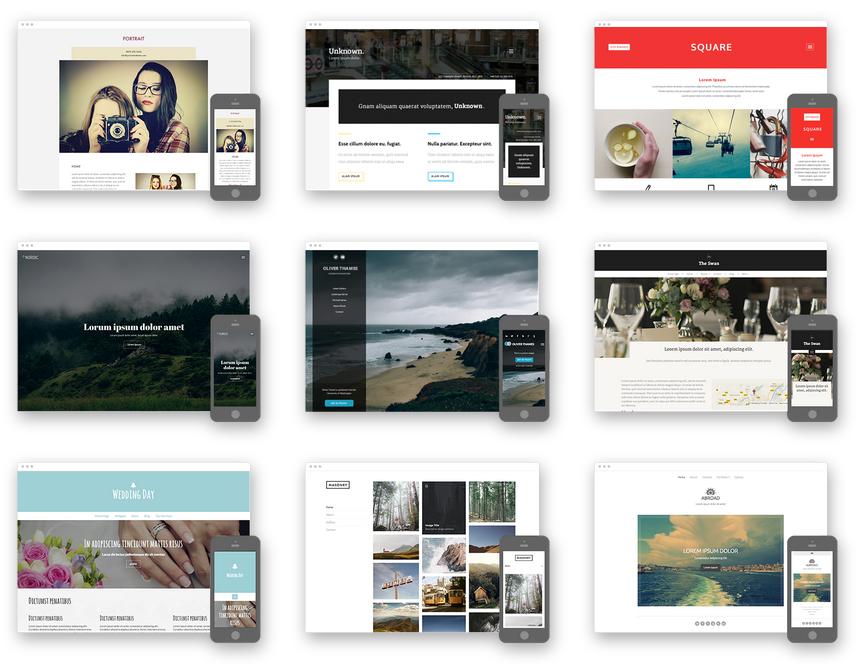 Br 19 – 27 Name: Portrait, Unknown, Square, Nordic, Oliver Thames, Swan, Wedding day, Masonry, Abroad.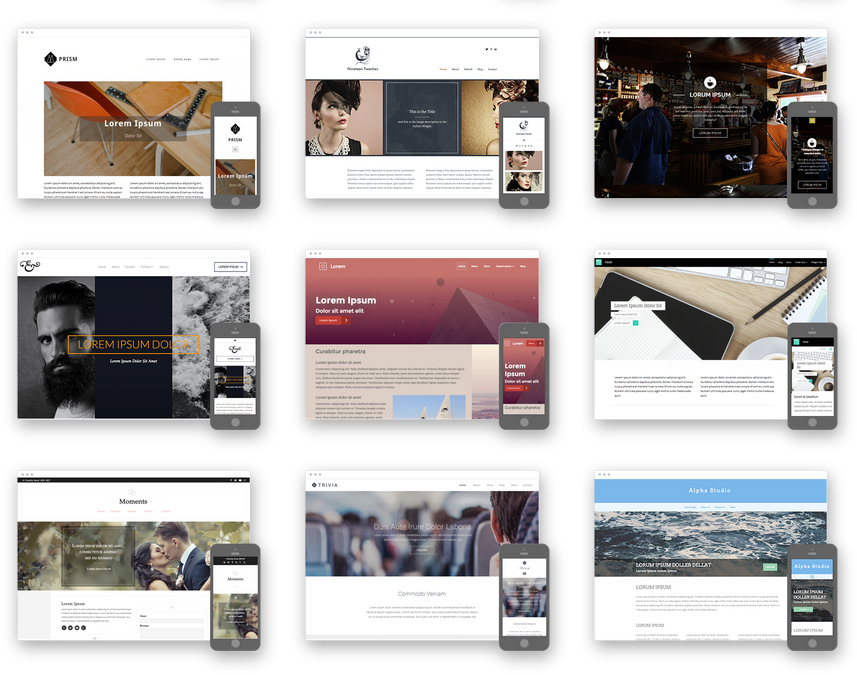 Br. 28-36, Name: Prism, Nineteen-twenties, House Blend, Ampersand, Sullivan, Facet, Moments, Trivia, Alpha Studio.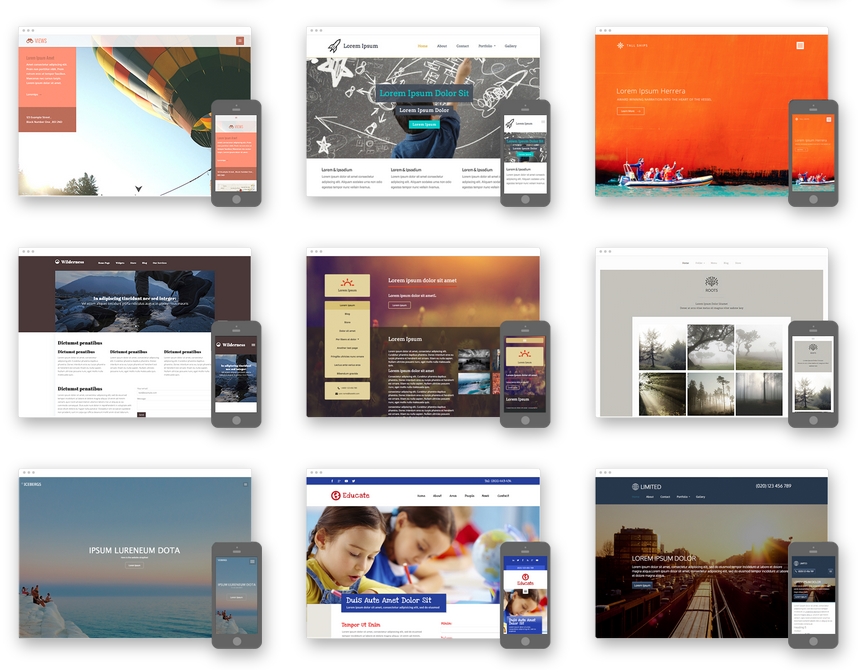 No. 37-45, Name: Views, Day Dreamer, Tall Ships, Wilderness, Meadow sunset, Roots, Iceberg, Educate, Limited.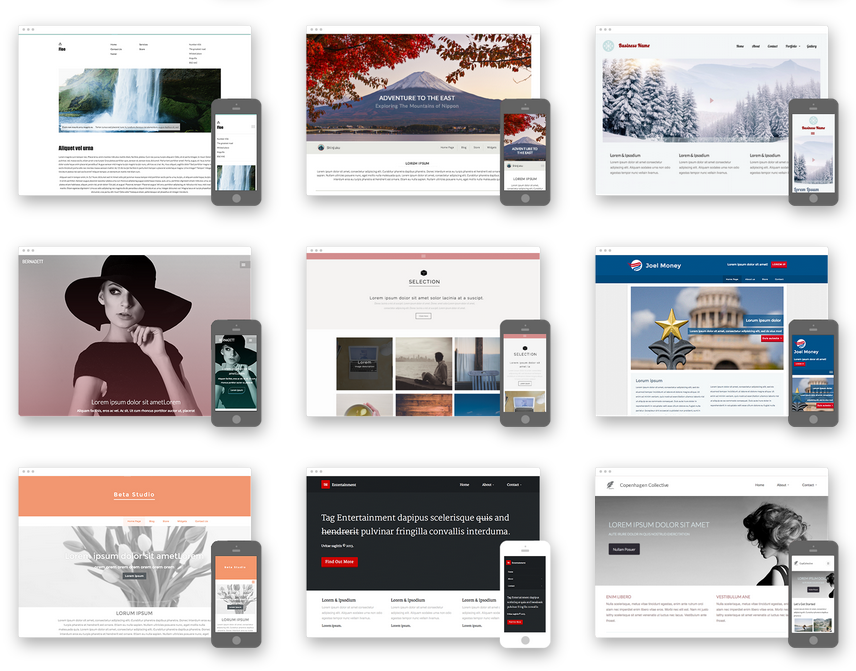 Br. 46 – 54, name: Floe, Shinjuku, Snowflake, Bernadett, Selection, Joel Money, Beta Studio, Tag entertainment, Copenhagen Collective.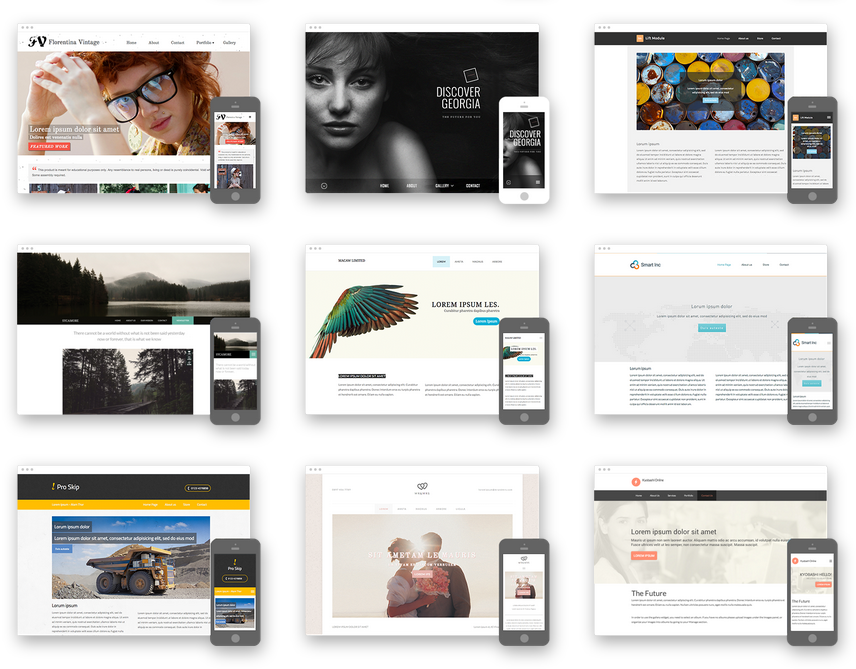 Br. 55-63, Name: Florentina Vintage, Georgia, Lift Module, Sycamore, Macaw, Smart Inc, ProSkip, Mr and Mrs, Kyobashi online.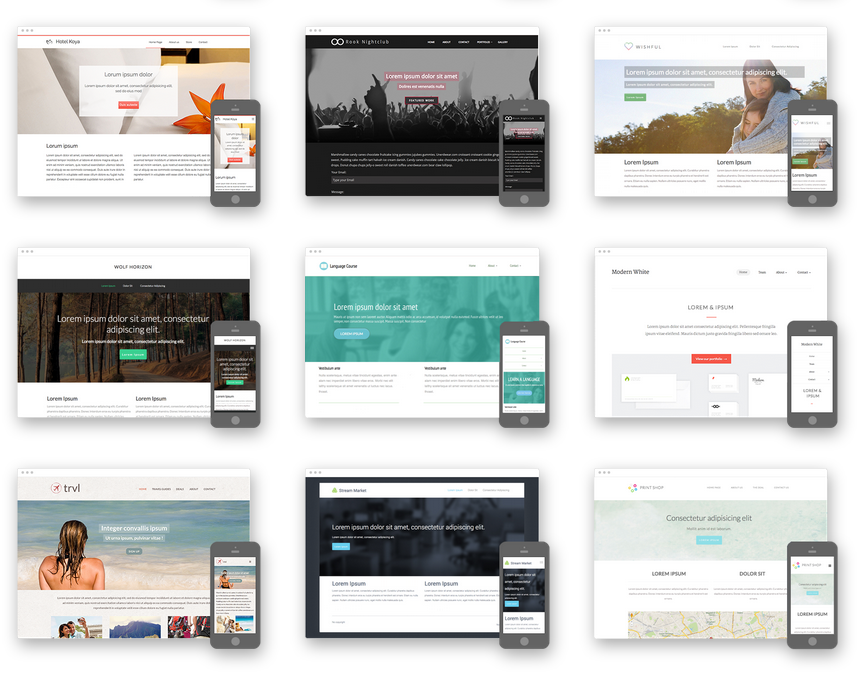 Br. 64-72, name: Hotel Koya, Rook Nightclub, Wishful, Wolf horizon, Language Course, Modern White, Trvl, Stream International, Print shop.
Br. 73-81, Name: Norwegian, Pearl, Hatch, 707design, Tropical Travel, Mark Neil, Sofia, Ocean Travel, Summer Blue.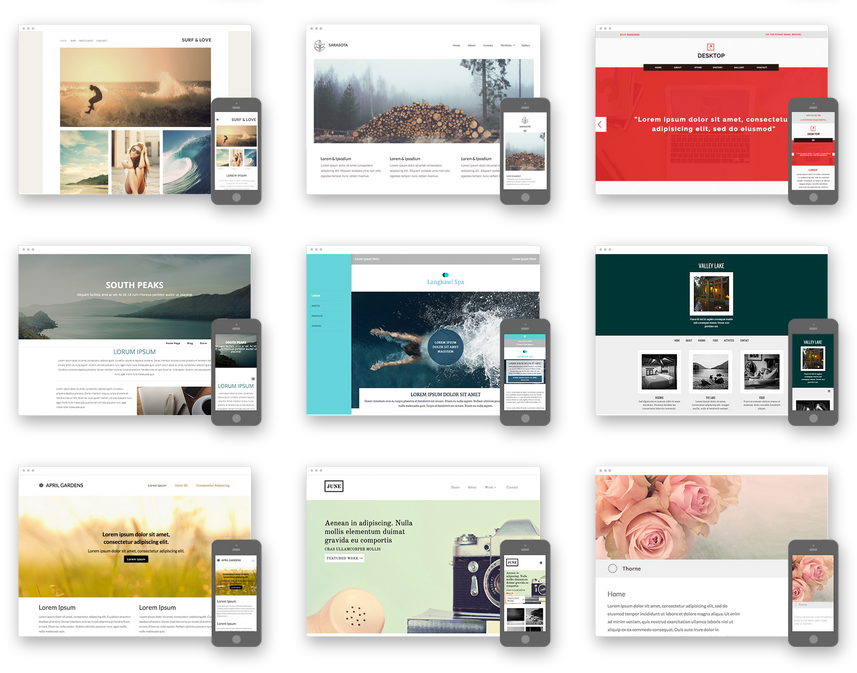 Br. 82-90, Name: Surf and love, Sarasota, Desktop, South Peaks, Langkawi, Valley lake, gardens April, June, Thorne.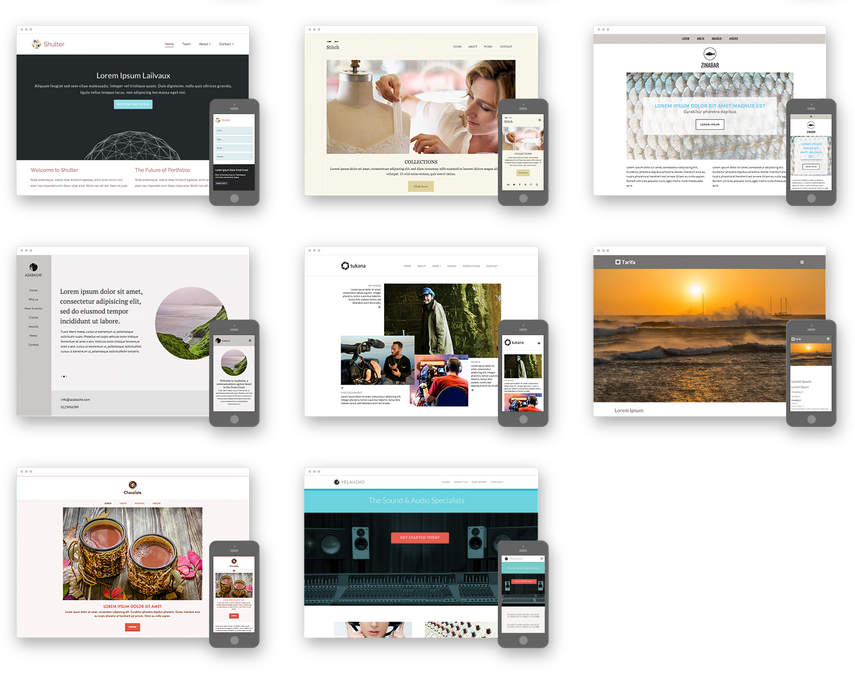 Br. 91-98, Name: Shutter, Stitch, Zinabar, Azabache, Tukana, Tarifa, Chocolate, YelAudio.